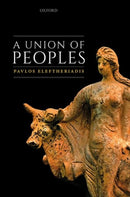 Description
Many political and legal philosophers compare the EU to a federal union and believe its basic laws should be subject to the standards of constitutional law, and thus find it lacking or incomplete. This book proposes a rival theory: that the substance of EU law is not constitutional, but international, and provides a close examination of the treaties and the precedents of the European courts to explore this concept further. Just like international law, EU law applies primarily to the relations between member states, who have democratically chosen to adapt their constitutional arrangements in order to share legislative and executive powers with their partners.
The legal architecture of the European Union is thus best understood under a theory of dualism and not pluralism. According to this 'internationalist' view, EU law is part of the law of nations and its distinction from domestic law is a matter of substance, not form. This arrangement is supported by a cosmopolitan theory of international justice, which we may call progressive internationalism.
The EU is a union of democratic peoples, freely organizing their interdependence on the basis of principles of equality and reciprocity. Its central principles are not the principles of a constitution, butcosmopolitan principles of accountability, liberty, and fairness. Presenting an 'internationalist' reading, this book proposes that the EU is a creation of the law of nations, and argues for a dualist account of its legal architecture, with EU law and domestic law allocated different institutional roles.
Contact Us
Contact Us
LegalBooks.ie
Legal & General Shop
The Law Society Building
The Four Courts
Dublin 7
01 8725522
info@legalbooks.ie
D07 N972

VAT number: IE4814267p


Payment & Security
Your payment information is processed securely. We do not store credit card details nor have access to your credit card information.