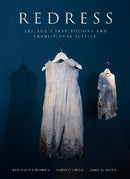 Description
Edited by: Katherine O'Donnell, James Smith, Maeve O'Rourke
Format: Paperback / softback 550 pages
Publisher: University College Dublin Press
ISBN: 9781910820896
Published: 30 Apr 2022
How will Ireland redress its legacy of institutional abuse? What constitutes justice? What is Transitional Justice? How might democracy evolve if survivors' experiences and expertise were allowed to lead the response to a century of gender- and family separation-based abuses? REDRESS: Ireland's Institutions and Transitional Justice seeks the answers. This collection explores the ways in which Ireland - North and South - treats those who suffered in Magdalene Laundries, Mother and Baby Homes, County Homes, industrial and reformatory schools, and in a closed and secretive adoption system, over the last 100 years. The essays focus on the structures which perpetuated widespread and systematic abuses in the past and consider how political arrangements continue to exert power over survivors, adopted people and generations of relatives, as well as controlling the remains and memorialisation of the dead.
As we mark the centenary of both jurisdictions on the island of Ireland, REDRESS: Ireland's Institutions and Transitional Justice forensically examines the two states' so-called 'redress' schemes and investigations, and the statements of apology that accompanied them. With diverse and interdisciplinary perspectives, this collection considers how a Transitional Justice-based, survivor-centred, approach might assist those personally affected, policy makers, the public, and academics to evaluate the complex ways in which both the Republic and Northern Ireland (and other states in a comparative context) have responded to their histories of institutionalisation and family separation. Importantly, the essays collected in REDRESS: Ireland's Institutions and Transitional Justice seek to offer avenues by which to redress this legacy of continuing harms.
Contact Us
Contact Us
LegalBooks.ie
Legal & General Shop
The Law Society Building
The Four Courts
Dublin 7
01 8725522
info@legalbooks.ie
D07 N972

VAT number: IE4814267p


Payment & Security
Your payment information is processed securely. We do not store credit card details nor have access to your credit card information.